Office Supplies
---
Business cards, letterheads, writing pads, envelopes, folders, and much more - in perfect quality and the individual appearance of your company.

We print your office supplies on the paper you request, which you can choose from us, along with whatever size you like.

If you need help with the design, you can count on us. We actively support you here in selecting the perfect materials and in the design.

Everything you need for a professional image.

We are happy to take large orders from your company. Send us the file via CD, flash drive or e-mail. We print, enhance and finish your documents and prepare everything ready for collection. If requested, we also deliver. Contact us!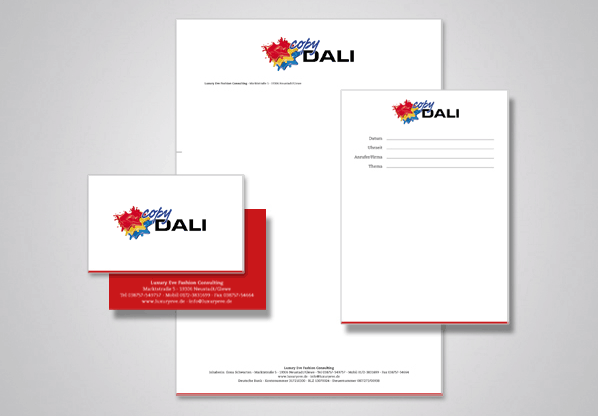 ---
What your business needs:
Business stationary

Envelopes

Business cards

Notepads

Folders

Stamps

Fax templates

...and much more